Add special characters
Start the cardeditor and proceed as follows:
1. Click on a text box
2. Choose a language
3. Click on the special character you want to add. The special character is added on the position of the cursor in the text box.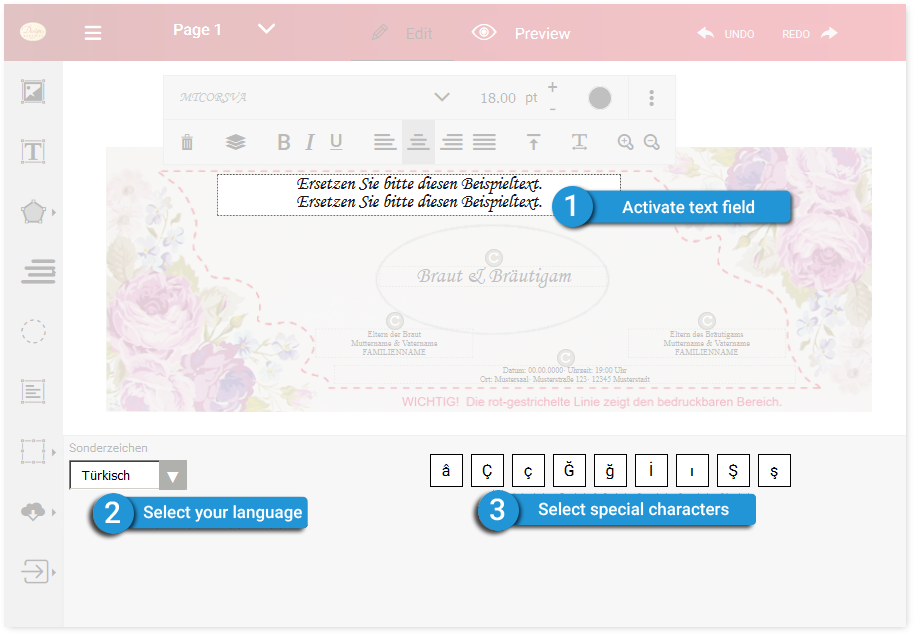 ---
Write Arabic:
Change the direction of writing

Select this Button to change the direction of writing.
Choose appropriate font
Select the Font option on the textbox menue bar.
Use for arabic characters only one of the following fonts ONLY USABLE FOR ARABIC and ONLY USABLE FOR ARABIC (BOLD).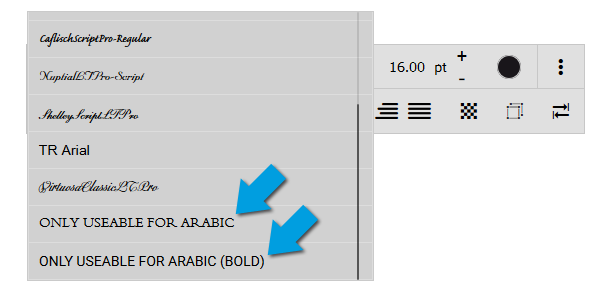 ---
---
Note:
You have two options create multilingual version of your card:
1. Both languages on one card - no additional costs.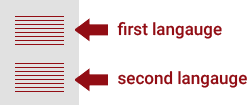 2. Each version on a separate card - additionally 59.50 € will be charged for the second print.

IMPORTANT: If you prefer to have the first option (Both languages on one card), please leave at "Note / remark" (tab "Print options card") for us.
---
» Further to:
ADD ORNAMENTS
ADD / EDIT AN IMAGE
SAVE AND LOAD A PROJECT
« Back to:
START THE EDITOR
ADD / EDIT TEXT