Add special characters
Step 1
Choose the print option "your own design" i> and click on "Create your card now" i>.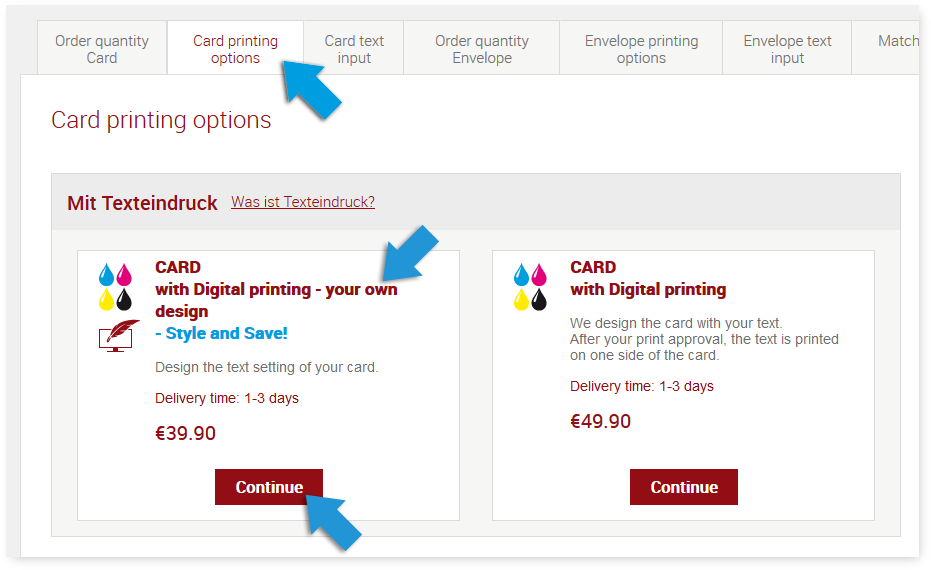 ---
Step 2
Follow these steps:
1. Click on a text box
2. Choose a language
3. Click on the special character you want to add. The special character is added on the position of the cursor in the text box.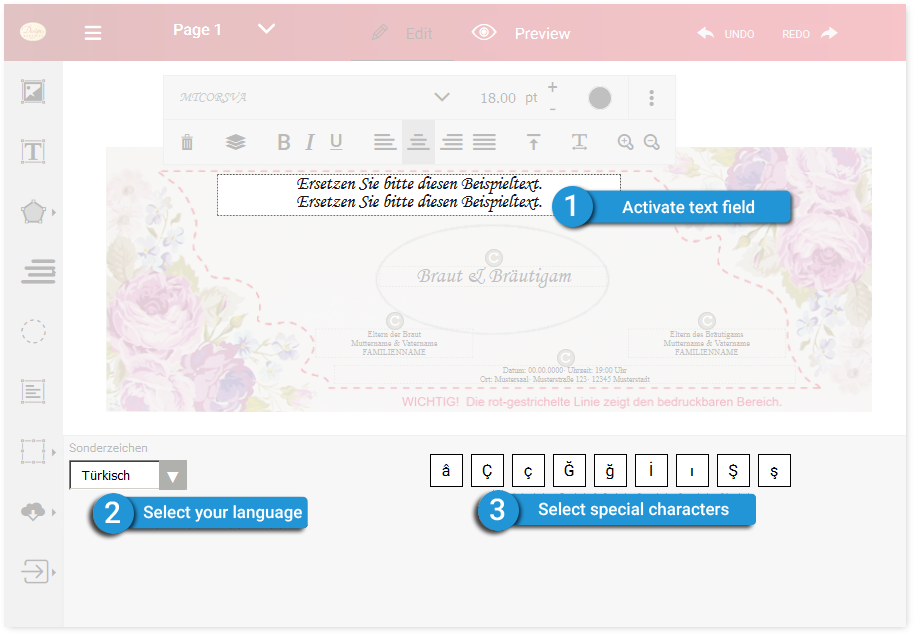 ---
Note:
You have two options create multilingual version of your card:
1. Both languages on one card - no additional costs.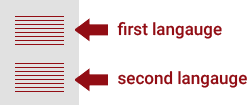 2. Each version on a separate card - additionally 59.50 € will be charged for the second print.

IMPORTANT: If you prefer to have the first option (Both languages on one card), please leave at "Note / remark" (tab "Print options card") for us.
---
» Further to:
ADD ORNAMENTS
ADD / EDIT AN IMAGE
SAVE AND LOAD A PROJECT
« Back to:
START THE EDITOR
ADD / EDIT TEXT