Add / edit an image
1. Click on the tool and draw a rectangle in the printable area.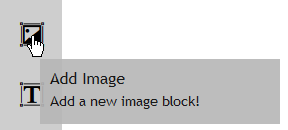 2. Click in the rectangle.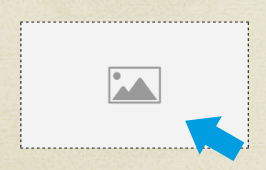 3. Click on the image icon.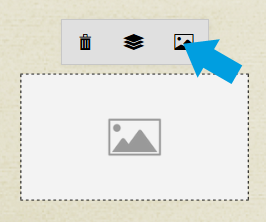 4. Drag the image into the Drag & Drop area A, or click on the little cloud B, to browse your hard drive.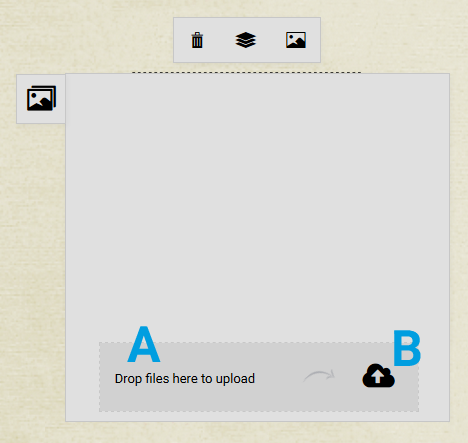 Move your mouse over the thumbnail and tick the check mark.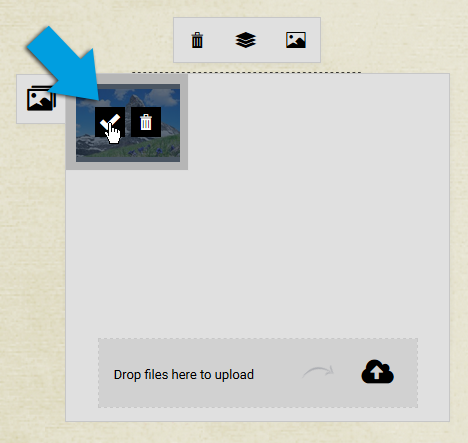 6. Use the image effects to edit your picture.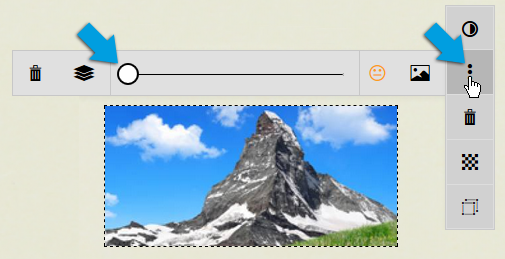 7. Adjust the size and position of the image.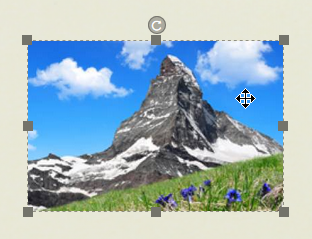 ---
»Further to:
SAVE AND LOAD A PROJECT
«Back to:

START THE EDITOR
ADD / EDIT TEXT
ADD SPECIAL CHARACTERS
ADD ORNAMENTS